Pure Puer Tea is among the highest quality puer teas in the world. It is hand picked from old and ancient large-leaf tea trees that grow high in the remote misty mountains of Yunnan, China. Our puer tea, also known as puerh, pu-erh, pu-er, and pu-eh tea, is sun dried and naturally aged to produce a healthy tea with a smooth, mellow, earthy taste.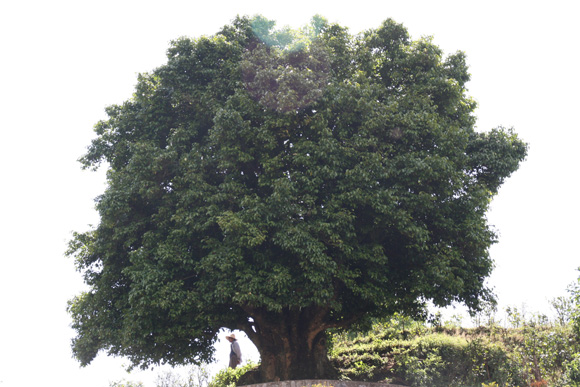 Larry and Yang Su would like to get to know you. We welcome your questions and comments. We personally respond to your questions, usually in the same day, and we are available seven days a week. Email is a good way to contact us, as we check it throughout the day and evening.
We are happy to provide you with our personal suggestions that are appropriate for your individual tastes, health goals, needs, lifestyle and budget.
EMAIL: admin@PurePuer.com
TEL: 415-924-PUER(7837) in the USA.
If you are in the San Francisco Bay area, you may meet us and try our tea at our table at the Corte Madera Farmer's Market in Corte Madera, CA every Wednesday from 11AM to 5PM. We are only about 15 minutes north of San Francisco, across the Golden Gate Bridge. Feel free to email us to let us know that you are coming. Directions.
We are also at the Mill Valley Farmer's Market every other Friday 9:30AM-2:30PM, year round. It is only 10 minute drive from San Francisco, and 2 minutes off the East Blithedale exit off Highway 101, at 759 East Blithedale Avenue. It is located at the site of the CVS Pharmacy parking lot near the Mill Valley Post Office and the new Whole Foods location.
Every Sunday from 10AM to 2PM we are at the Sausalito Farmer's at beautiful waterfront Dunphy Park on Bridgeway in Sausalito, CA. From San Francisco you can catch the Ferry from Pier 41 to Sausalito. Dunphy Park is about a 15-20 minute walk along Bridgeway from the Ferry landing in downtown Sausalito. If you are traveling by car on Highway 101, take the Marin City exit, and go under the overpass to Bridgeway.